Chefstjänst
·
Jönköpings län
Business Controller Corrugated Sweden | Stora Enso Packaging Solutions
Jönköping
Vi svarar vanligtvis inom två veckor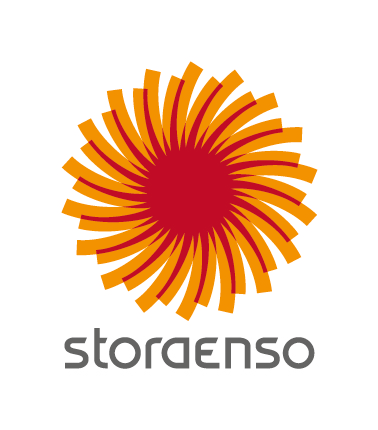 Do you have a managerial experience and strong business acumen, and want to take the next step to lead our controlling work in Sweden? Stora Enso Packaging Solutions Business Unit Central & Northern Europe is now looking for Business Controller, Corrugated Sweden to support our growth journey ahead.
Career for a better climate. Every day.  
We are looking for a person to lead our controlling team in Sweden. You will be mainly acting as business partner for Head of Corrugated Sweden and being responsible for country's all controlling tasks, for example commercial and operations controlling, with your direct team. You will also have an own dedicated controlling function area (e.g. commercial, operations, supply chain or product management controlling), to be covered through the whole Business Unit of Central & Northern Europe.
As an experienced controller, your job is to be proactive, forward looking and value adding business partner. You will work actively with our management in enhancing the performance culture especially within our sales and operations mainly in Sweden. Initially you will focus on country's business controlling duties and leading profit enhancement, scenario-/optimization-modelling and business steering, for example target setting, KPIs, action plans, operations metrics, and business reviews.
You are an experienced and valued manager developing tools, processes and controls, aligned with business needs. You will be working together with experts from different functions, and developing, leading and managing your controlling team to fulfill the regulatory requirements and internal reporting needs of the division, covering the financials for actuals, forecasts and business plans in Sweden. Together with your team, you will proactively seek improvement potential and contribute to business decisions.
Your location can be any of Stora Enso's Packaging Solutions locations in Sweden. Jönköping being the preferred location. You will be working in Packaging Solutions Division and report to Head of Controlling BU Central & Northern Europe. The position requires travelling.

Who are we looking for?  
Strong business acumen – desire to provide clever analysis, tools and develop processes for efficient decision making
A couple of years of experience in the finance/controlling area, preferably in an international context with commercial and/or operations controlling background
Strong analytical skills and ability to understand cause-and-effect relationships. 
Highly self-motivated, ready to go the extra mile. 
Proactivity and result orientation with "hands-on attitude".
Good team player who improves engagement across teams.
Knowledge in management and financial accounting.
Strong communication skills in Swedish and English, both verbal and written, 
Master's degree in the relevant field

What we offer  
By joining us, you will be part of our diverse working culture supporting you to explore new perspectives and develop professionally. You will contribute towards a more sustainable world, as we believe that anything made from fossil-based materials today can be made from a tree tomorrow. To keep you going safely, we support your physical and mental wellbeing. 
With our company values, "Lead and Do What's Right" and our division's ABC-culture (agile, brave and curious) we endeavor to set an example in all aspects of our business as well as sustainability. We dare to take the initiative and constantly ask ourselves what more we can do, what can we do better. This is a brilliant opportunity for someone who wants to develop his or her professional skills further and work for a sustainable future.

How can you apply for this role?
In this recruitment, we cooperate with Skill Executive, who are professional recruiters of executive positions and specialists. If you have any questions about the job, please contact Maria Svensson, tel.nr 076-6771288. You apply for the position on this webpage. We want your application at the latest June 2.

Welcome to work in the renewable materials company! 
Part of the global bioeconomy, Stora Enso is a leading provider of renewable products in packaging, biomaterials, wooden construction, and one of the largest private forest owners in the world. We believe that everything that is made from fossil-based materials today can be made from a tree tomorrow. We employ approximately 21,000 people. 
Packaging Solutions division develops and sells premium fiber-based packaging products and services. Stora Enso's high-end eco-friendly packaging products are used by leading brands across multiple market sectors, including the retail, e-commerce and industrial sectors. The portfolio includes converting corrugated board and cartonboard and converting new materials such as formed fiber and wood foams, as well as design and sustainability services, and circular and automation solutions.
We believe diversity strengthens our competitiveness and contributes to better decision-making. Diverse working teams help us to explore different perspectives and challenge our way of thinking. We work actively to increase diversity in the workplace and welcome applicants from diverse backgrounds. Stora Enso is an equal opportunity employer and follows non-discriminatory practices.
Affärsområde

Chefstjänst

Roll

Ekonomi/Finans

Platser

Jönköpings län
Om Skill Executive
Skill Executive är ett nischat och integrerat affärsområde inom kompetenskoncernen Skill, med fokus på strategisk chefsrekrytering, executive search och interim management. Vi rekryterar och utvecklar chefer, specialister och andra nyckelmedarbetare som säkrar företags fortsatta framgång.
För att du ska få ut det bästa av oss arbetar vi alltid teamorienterat. Och teamet? Seniora konsulter med bred, strategisk verksamhetserfarenhet från en mängd olika branscher – flera med över 30 års erfarenhet av kompetensförsörjning och ledningsutveckling på executive- nivå. Ett drömteam, med andra ord – precis vad som krävs för att utveckla framgångsrika, dynamiska ledningsteam. Där rätt människor, på rätt plats, kan förändra allt. Läs mer på skillexecutive.se
Chefstjänst
·
Jönköpings län
Business Controller Corrugated Sweden | Stora Enso Packaging Solutions
Jönköping
Läser in ansökningsformuläret